A magnitude of 6.4 earthquake hit western part of Nepal on 3 November 2023 at mid night 11:47 pm. The epicenter of the earthquake was at Ramidanda, Jajarkot district. Several aftershocks were experienced from that day terrifying local people. Continuous aftershocks have forced people to leave houses and stay in open spaces.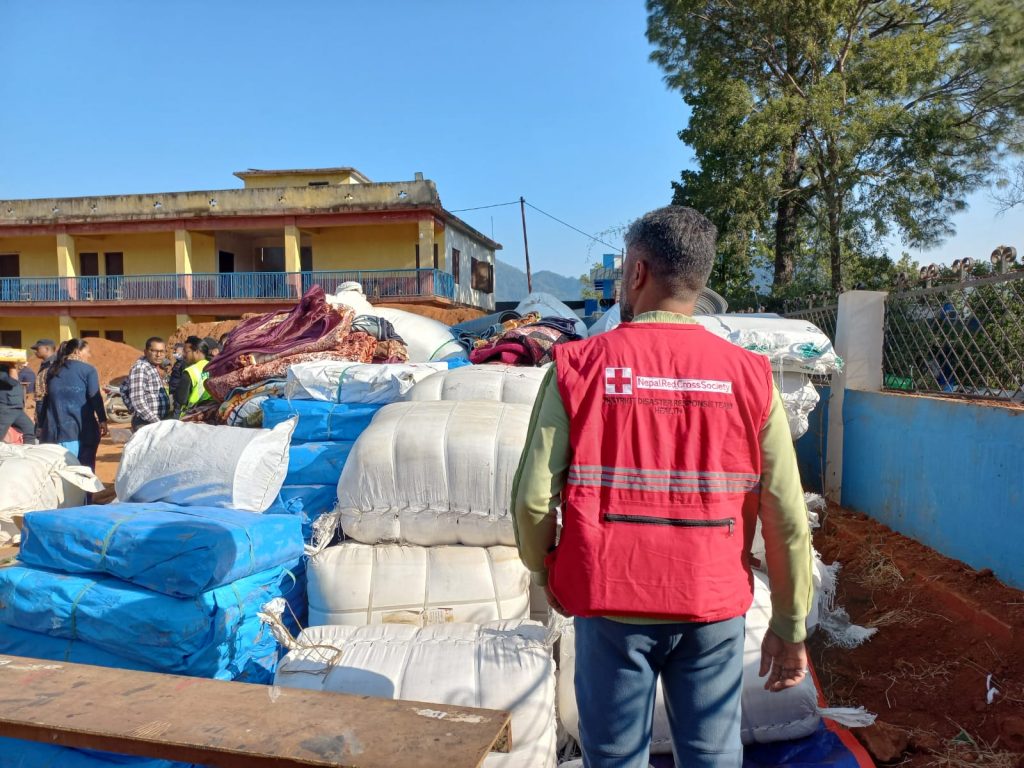 Local Government has followed one-door mechanism for relief material distribution and is being distributed based on the requirement of affected people. Till 7 November, according to the NRCS Situation report , there is a death of 158 people and 345 people are injured in seven districts1. Altogether 38,705 families are affected, 12,060 families are displaced and 28,769 houses (9,483 fully/19,286 partially) are destroyed.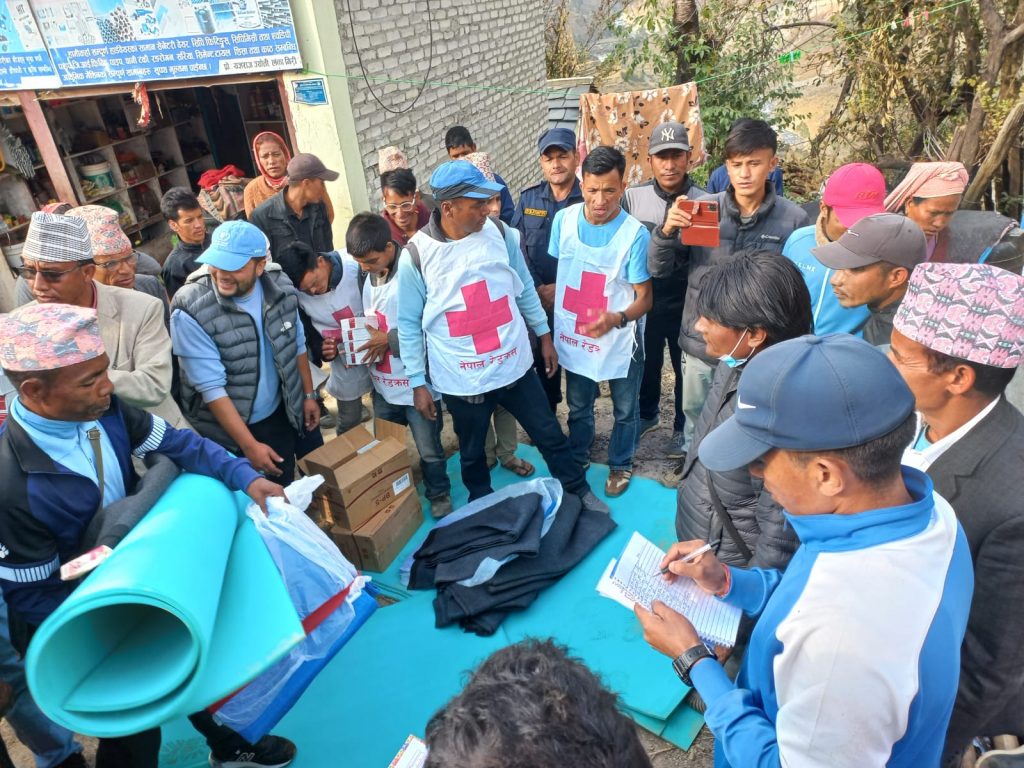 NRCS Emergency Operation Centre (EOC) is coordinating, organizing and participating in the meeting conducted by Ministry of Home Affairs (MOHA), National Disaster Risk Reduction Management Authority (NDRRMA), National Emergency Operation Centre (NEOC), District Emergency Operation Centre (DEOC), District Disaster Management Committee (DDMC), National Clusters, provincial and local government, movement, non-movement partners, NRCS sub national levels for the immediate response.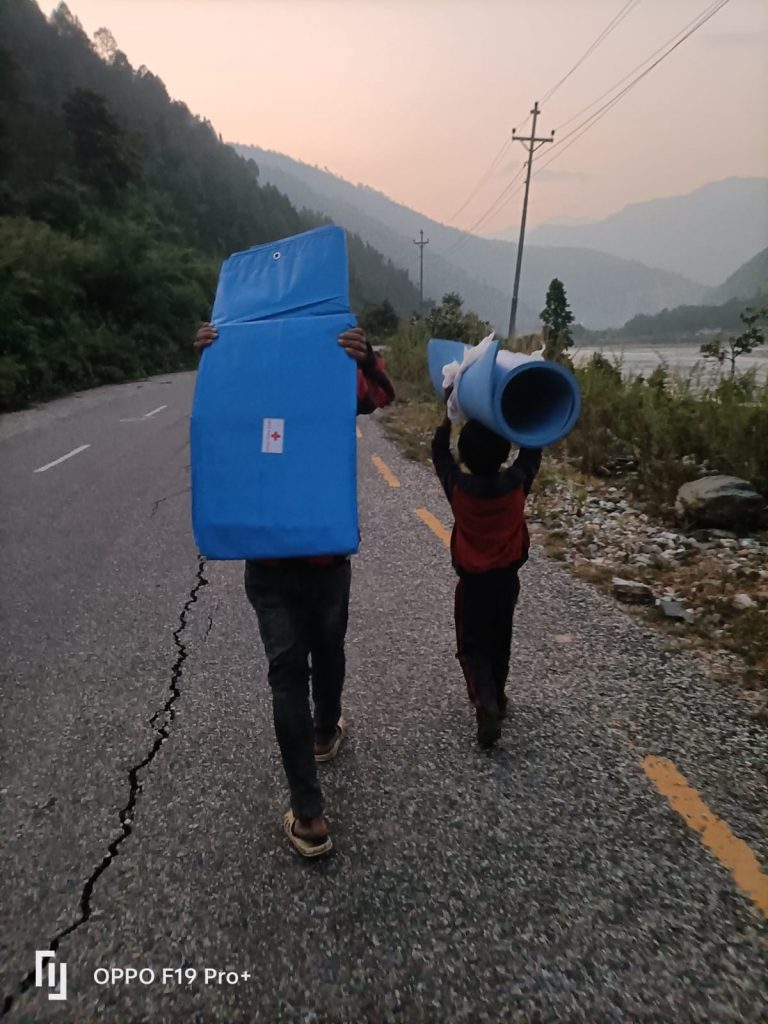 NRCS is involved as a team member in One-door mechanism for supporting relief materials distribution in the affected districts in coordination with local government. Till date, 1500 tarpaulins, 1500 blankets, 1700 mattresses, 200 buckets, 800 rolls rope and 250 dead body bags are dispatched from NRCS to most affected two districts. 200 mattresses (100 in each hospital) promptly handed over to two district hospitals. NRCS HQs has transferred NPR. 500,000 in each two districts.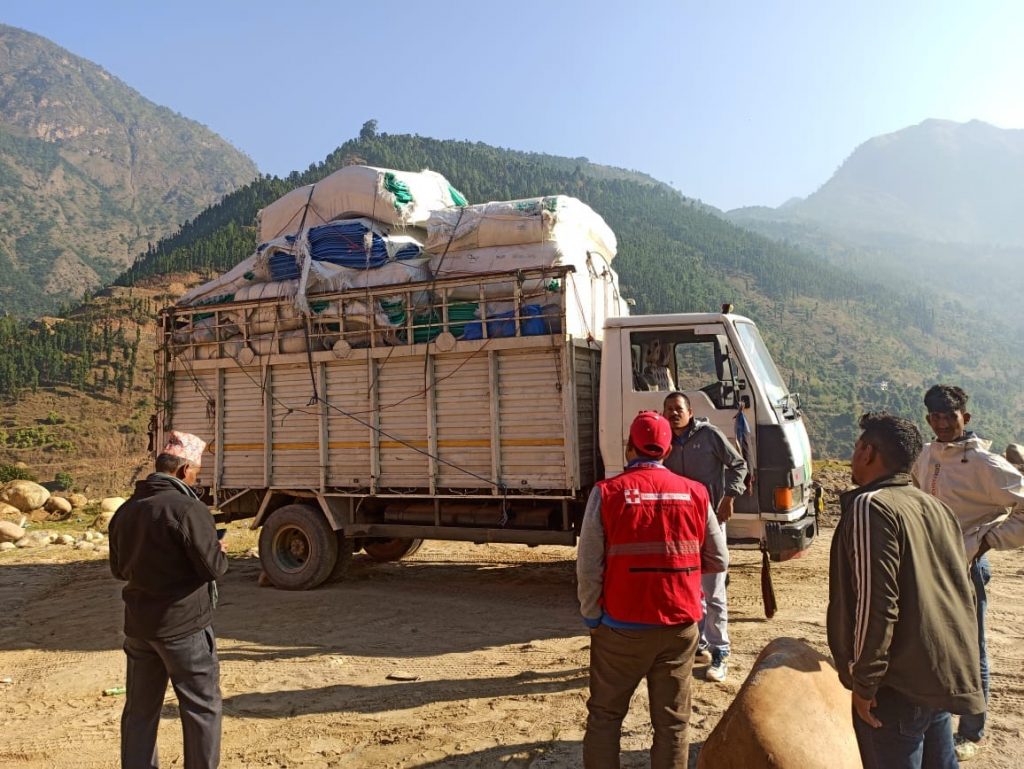 In total, 90 staff and volunteers from HQs, district chapters and sub-chapters are mobilized in search and rescue, coordination, data collection, assessment and relief distribution in the affected areas. The trained volunteers for PSS are mobilized and about 305 people received PPS service. Similarly, Central and Districts' NRCS blood transfusion service centers are also in standby position and NRCS is prepared for emergency blood transfusion.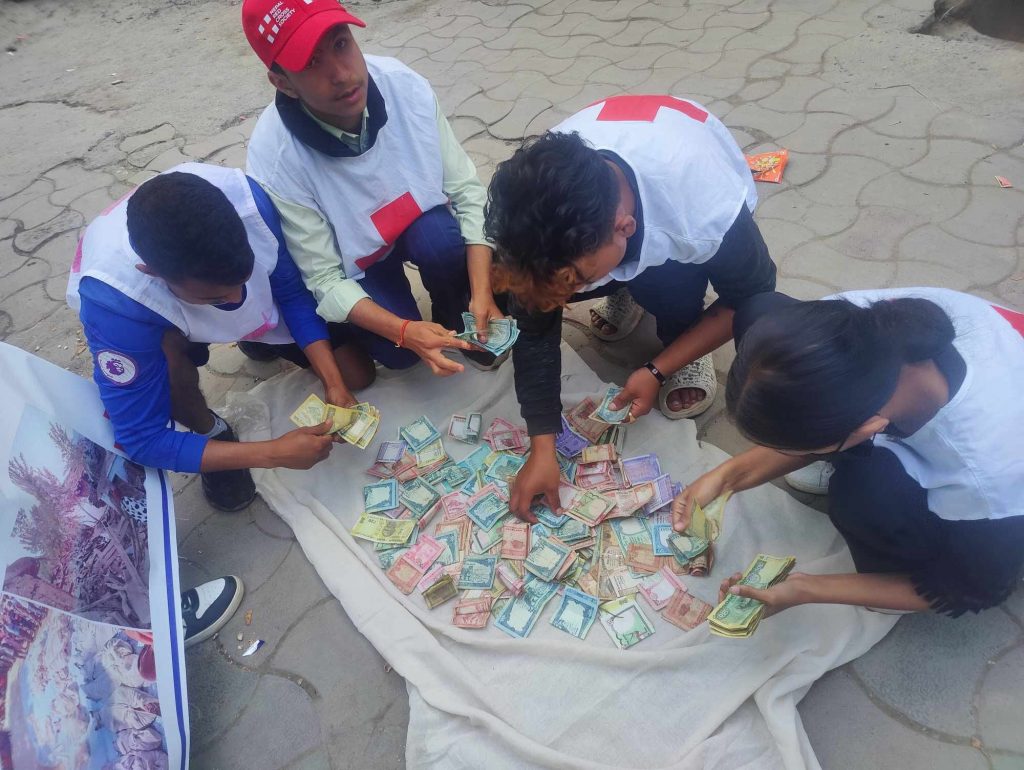 The situation reports can be downloaded from here.