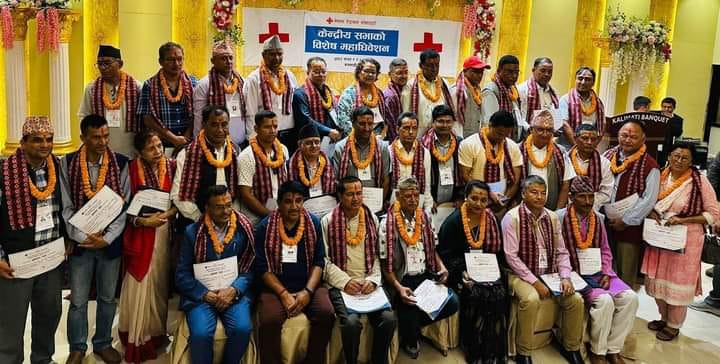 Central Executive Committee
Nepal Red Cross Society (NRCS) is led by a Central Executive Committee (CEC).
Chairperson
Prof. Sudarshan Prasad Nepal
sudarshan.nepal@nrcs.org
Secretary General
Mr. Bhupati Lal Shrestha
bhupati.shrestha@nrcs.org

Treasurer General
Mr. Bir Bahadur Basnet
bir.basnet@nrcs.org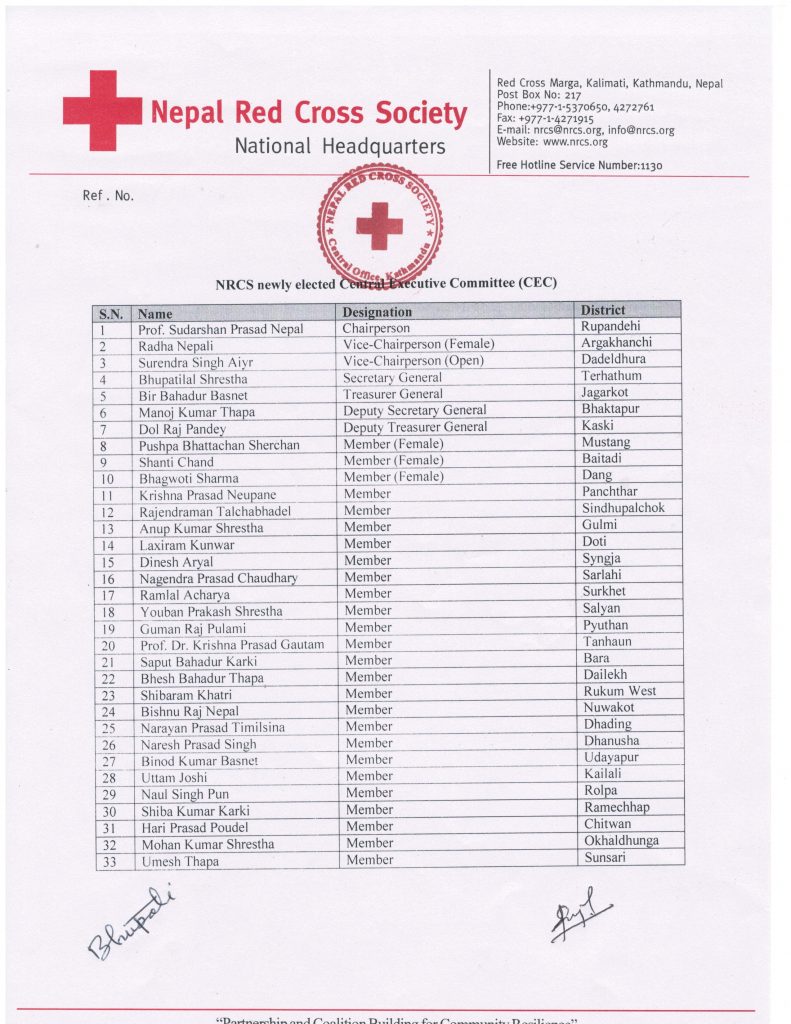 Executive Director
Mr. Umesh Prasad Dhakal
Email: umesh@nrcs.org
Organizational Development
Within the core area of the organization development, it covers the expanding and strengthening of organization networks, implementation of NRCS constitutional liabilities such as general assembly, auditing and reporting, building capacity of human resources, gender equity, development of governance and volunteer's leadership, resources mobilization and management and strengthening the network of junior and youth. To make the service delivery further effective, organization development is a must and this has been made further effective with the introduction of the light operation alliance on organization development.
For the latest on organizational development, please read the NRCS 7th Development Plan.
NRCS has been providing humanitarian services by strengthening its organizational capacity at all levels. The important work that NRCS initiated was to expand its organizational structure and to strengthen the established structure. In this process, NRCS had experimented with its organizational structure, constitutional issues and management systems by undergoing several changes and amendments from time to time in order to make it more pragmatic and effective. At the same time, the rapid expansion of NRCS continued and as a result, it has become the biggest organization in Nepal by now with its nationwide network. Some district chapters have better infrastructure, managerial efficiency, and resource mobilization schemes while others have to develop their capacities. The inter-district chapter cooperation programme has been effective to support weak district chapters by resourceful district chapters. NRCS expanded its organizational network throughout the country. Nepal Red Cross Society has developed its organizational capacity through its development of human resource capabilities and strengthening of management systems. This has also resulted in its capacity development enabling it to carry out diverse activities at all levels.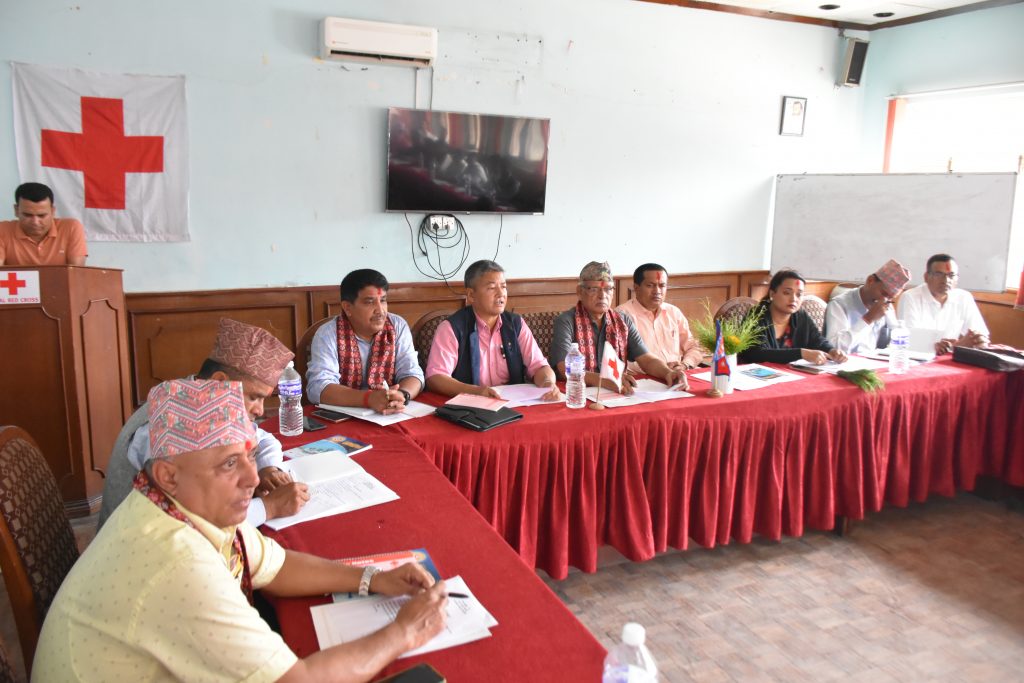 Regional Coordination Committees at the regional level and District Chapters at district level coordinated service delivery to vulnerable people. Similarly, Sub-Chapters, Cooperation Committees and Youth/Junior Circles delivered different humanitarian services and campaigning against stigma and discrimination at the community level. Integrated, these units also disseminated Red Cross principles and promoted humanitarian values in the communities. The national headquarters supported district chapters for their capacity development. The programmes of NRCS have an organizational development component to develop the capacity of district chapters, sub-chapter, junior/youth circles.