7 February, Kathmandu (NRCS)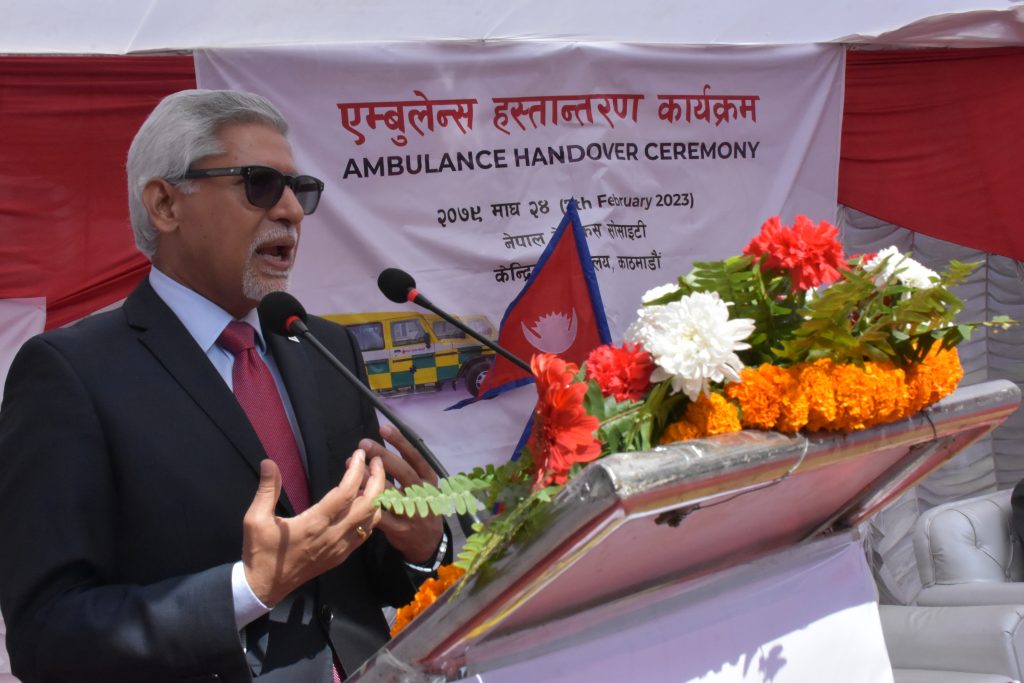 Secretary General of the International Federation of the Red Cross and Red Crescent Societies (IFRC) Mr. Jagan Nath Chapagain today handover 30 'B' Graded Ambulance to Nepal Red Cross Society (NRCS) to be operated via NRCS twenty-two District Chapters and eight Sub-Chapters. Furthermore, 15 ambulances have been upgraded to Grade "B" from the Grade "C". The ambulances, supported by the IFRC, were provided to the local units of NRCS targeting to save lives in the remote areas of the country.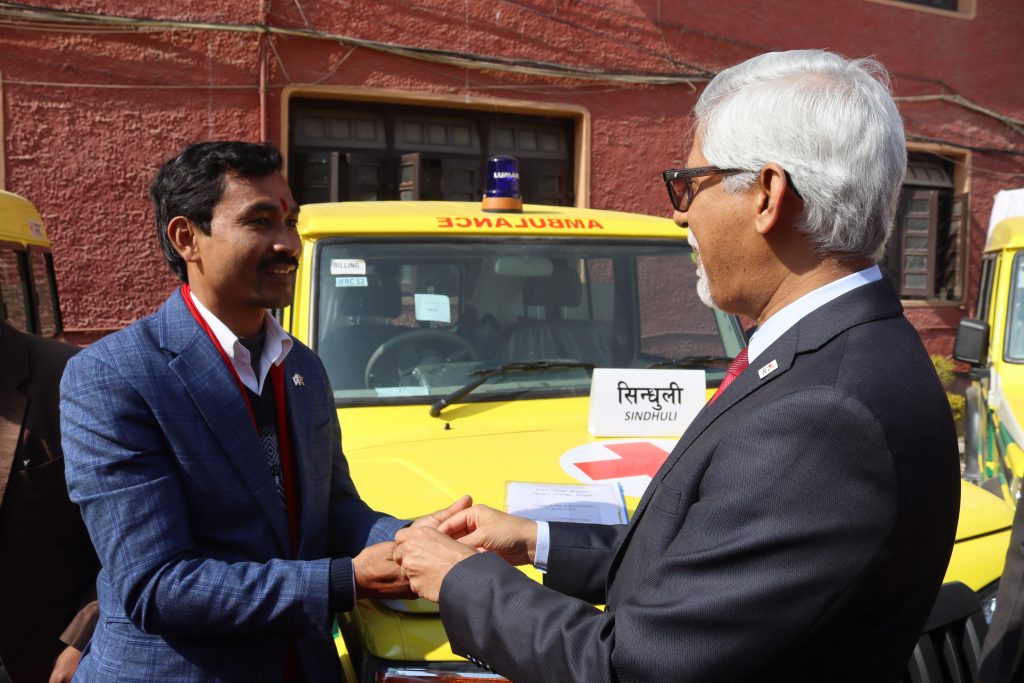 While addressing the Ambulance Handover ceremony organized at NRCS HQs, SG Mr. Chapaign in his keynote speech stated, "NRCS District Chapters and Sub Chapters are responsible for saving lives of those who are in need. I am confident that NRCS will be able to provide pre-hospital care and reduce the risk of the patients before the hospital treatment." SG Mr. Chapagain focused that the humanitarian services of the Red Cross Movement are targeted to the needy areas specially for the underprivileged and the most vulnerable. He further said, "When there is any sort of crisis, people remember the Red Cross first. Therefore, each of use engaged in the Red Cross Movement should keep the spirit of supporting the most vulnerable."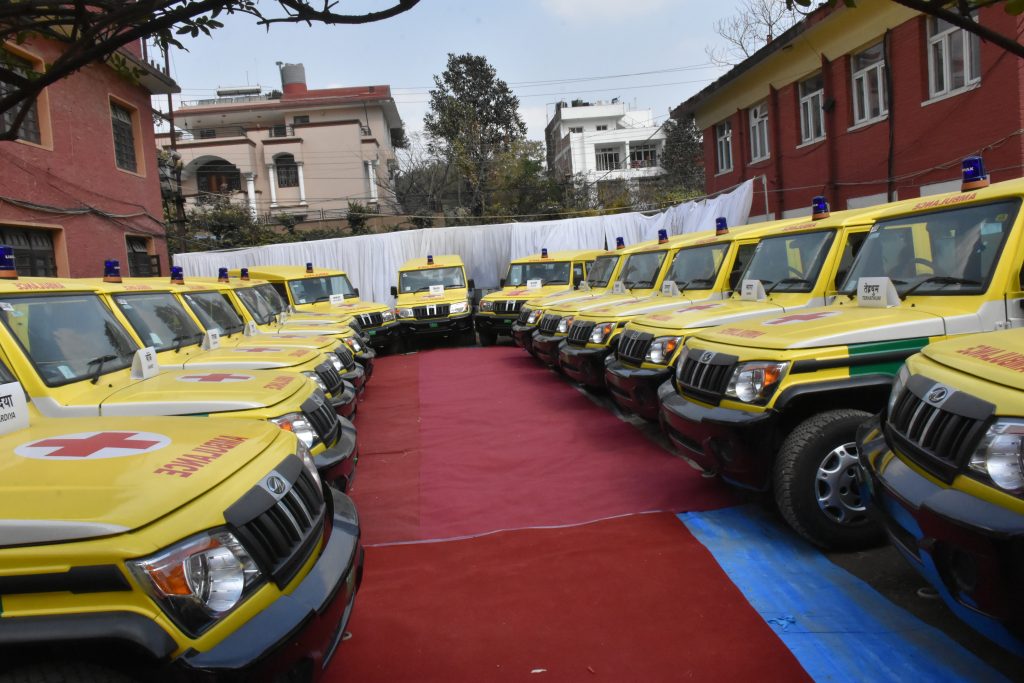 On the occasion of the handover ceremony, Dr. Samir Kumar Adhikari, head of the National Health Emergency Operation Center (NHEOC), highlighted the importance of an ambulance to save lives. He stressed, "These ambulances are not only the vehicle to carry the patients, but these ambulances are the tools to provide pre-hospital care." He further added, "… and Nepal Red Cross operates these ambulances well with the spirit of serving the people". Dr. Samir promised on behalf of the Ministry of Health and Population to support NRCS initiatives in future too.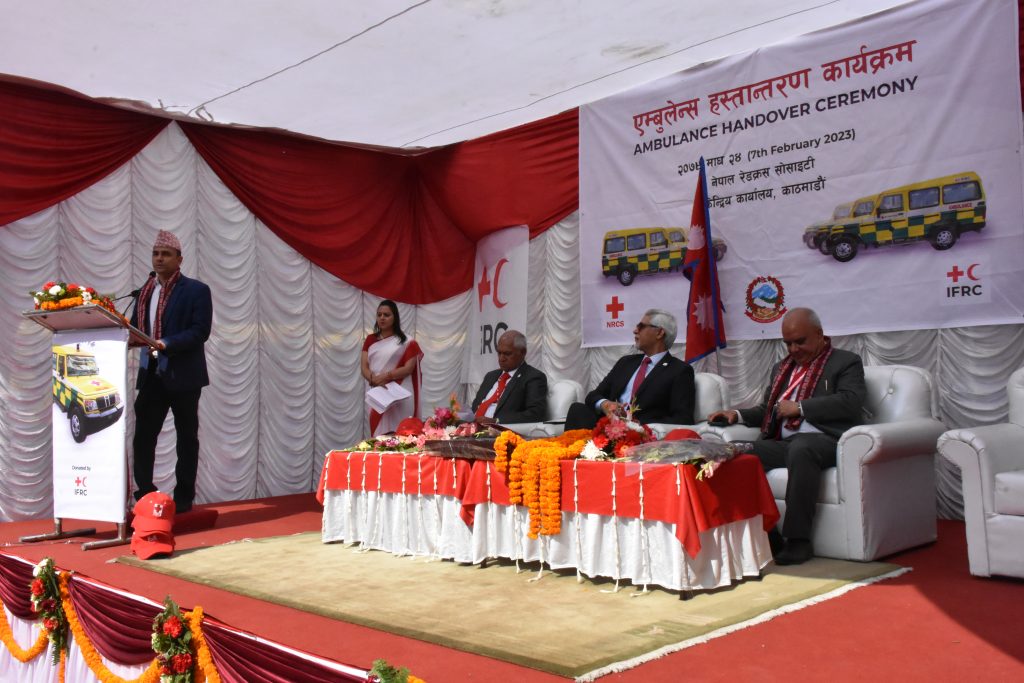 Mr. Umesh Prasad Dhakal, Executive Director of NRCS, welcomed all the delegates of the ceremony. He highlighted the efforts of NRCS in implementing Ambulance service in the country. Mr. Dhakal appealed the Government of Nepal, the IFRC, the PNSs and other stakeholders to collaborate with NRCS in order to provide better services in the affected communities.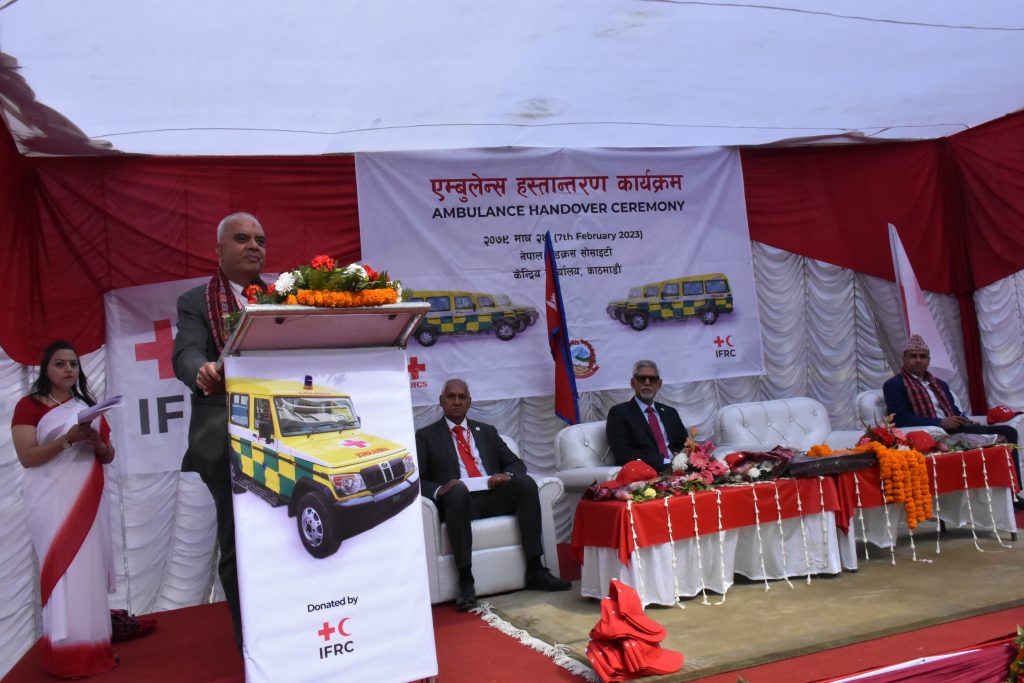 Mr. Azmat Ulla, Head of Country Delegation, IFRC Nepal, acknowledged the services of NRCS. He highly appreciated the humanitarian services of NRCS staff and volunteers during the Covid-19 and recently in the Doti Earthquake 2023.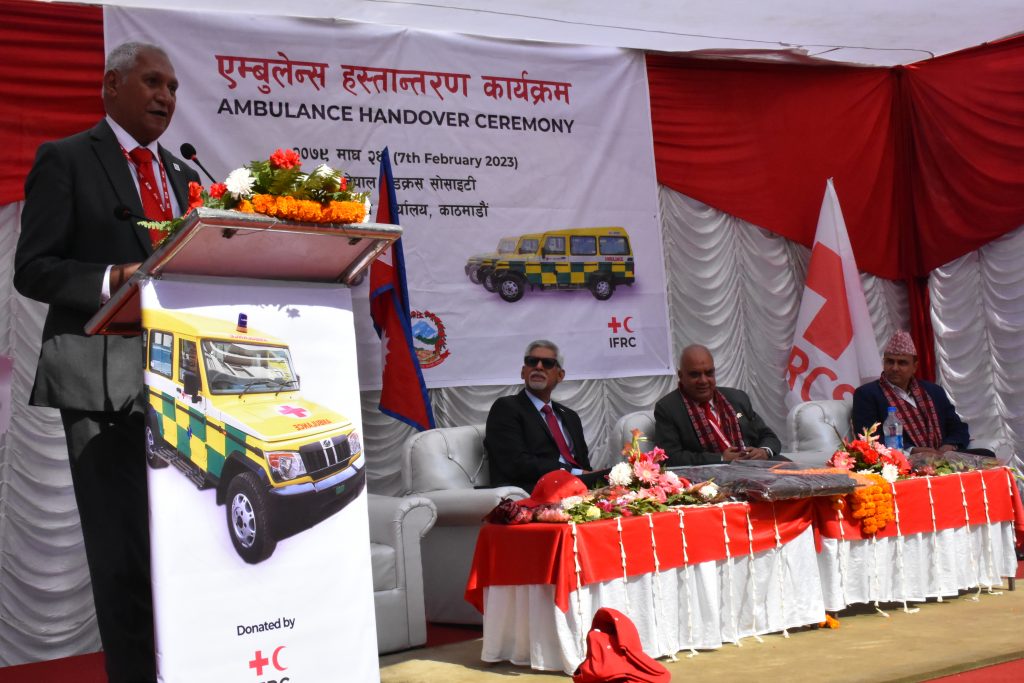 NRCS is providing humanitarian services to the most affected people and communities since the day it was established –most importantly the Society has started health care services (disaster-affected, people with severe health conditions, wounded, pregnant and in other severe cases) throughout the country via the ambulance service.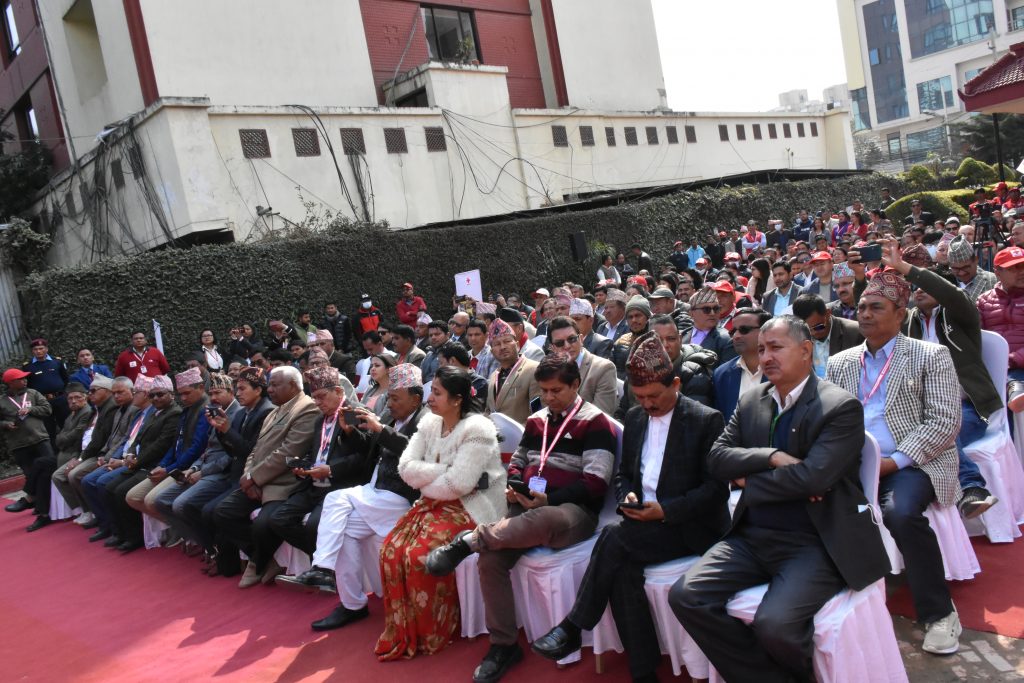 NRCS is well renowned in humanitarian service as the Frist Responder throughout the country because of its nation-wide network. NRCS has been providing ambulance service form 68 Districts. The Society is operating 275 ambulances nationwide.