18 July, Kathmandu (NRCS)
A Special General Assembly of Nepal Red Cross Society (NRCS), held in Kathmandu from 17 to 18 July 2023, elected a Central Executive Committee (CEC) for the next 2 years. A 33-membered CEC was elected under the Chair of Prof. Sadurshan Prasad Nepal (Rupendehi). Prof. Nepal was elected whereas, two Vice-Chairs viz. Radha Nepali (female)  from Arghakhanchi and Surendra Singh Ayir from Dadeldhura (open), and Secretary General Bhupati Lal Shrestha from Tehthum, Treasurer General Bir Bahadur Basnet from Jajarkot, Deputy Secretary General Manoj Kumar Thapa from Bhaktapur and Deputy Treasure Gerneral Dol Raj Pandey from Kaski were unanimously by the assembly.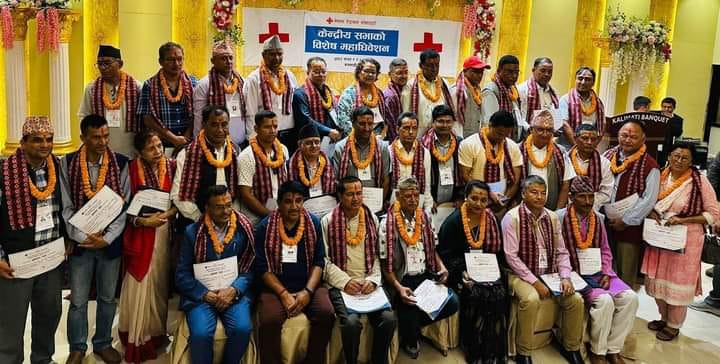 Similarly, the special general assembly had elected Pushpa Bhattachan Sherchan from Mustang, Shanti Chand from Baitadi and Bhagwati Sharma from Dang as women members. Based on the representation from NRCS Province Chapters, Krishna Prasad Neupane of Panchthar (Unanimously) from Koshi Province, Nagendra Prasad Chaudhary of Sarlahi from Madhesh Province (elected), Rajendraman Talchabhandel of Sindhupalchok (Unanimously) from Bagmati Province, Dinesh Aryal of Syangja from Gandaki Province (elected), Anup Kumar Shrestha of Gulmi (Unanimously) from Lumbini Province, Ram Lal Acharya of Surkhet from Karnali Province (elected) and Lakshi Ram Kunwar of Doti (Unanimously) from Far-Western Province.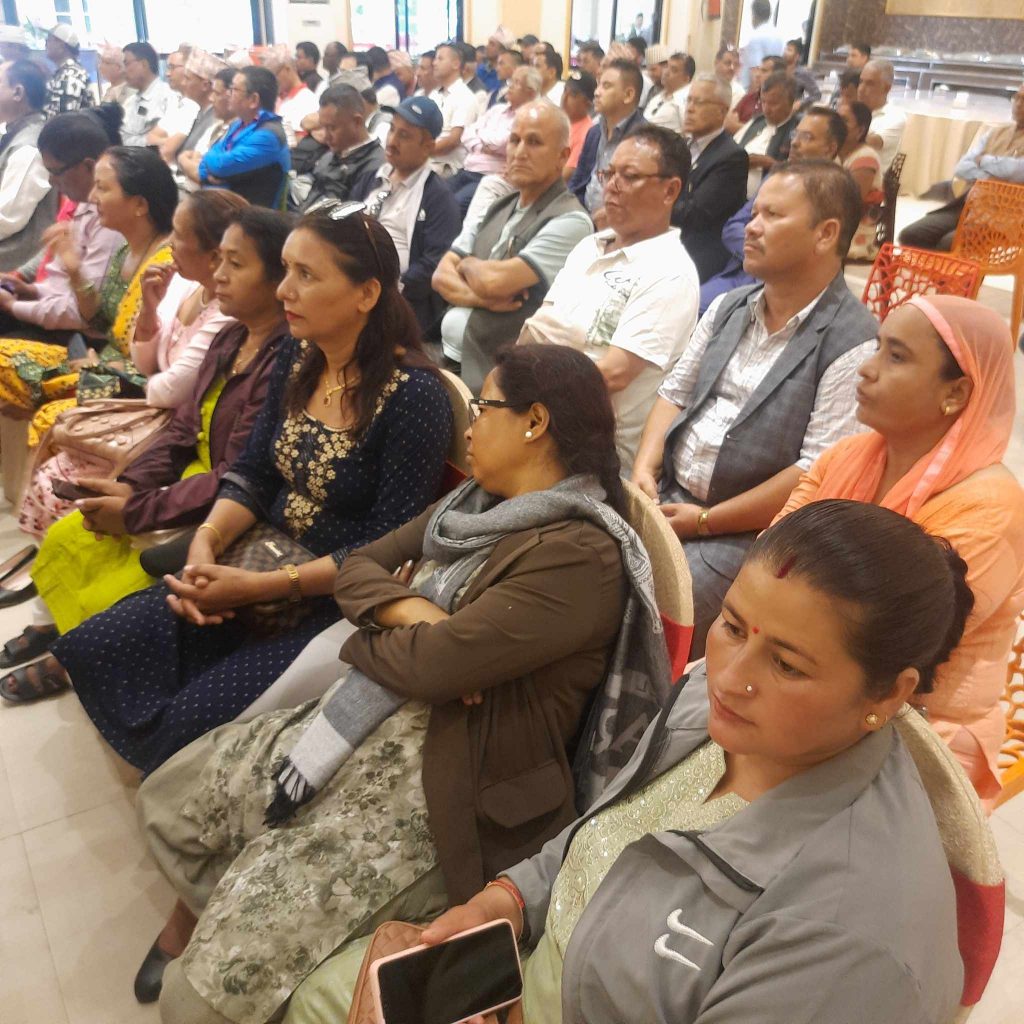 There was a competition for the open members of CEC. The general assembly elected Yauwan Prakash Shrestha of Salyan, Gumanraj Pulami of Pyuthan, Prof. Dr. Krishna Prasad Gautam of Tanhaun, Saput Bahadur Karki of Bara, Bhesh Bahadur Thapa of Dailekh, Shibram Khatri of Rukum West, Bishnu Raj Nepal of Nuwakot, Narayan Prasad Timilsina of Dhading, Naresh Prasad Singh of Dhanusha, Binod Kumar Basnet of Udayapur, Uttam Joshi of Kailali, Naul Singh Pun of Rolpa, Shiba Kumar Karki of Ramechhap, Hari Prasad Paudel of Chitwan, Mohan Kumar Shrestha of Okhaldhunga and Umesh Thapa of Sunsari as CEC members.
Out of 211 registered delegates, 201 delegates casted their vote and elected a CEC. The name list of newly elected CEC is presented here.