Kathmandu, 18 November:
By: Dibya Raj Poudel
A mourning event was held at the National Headquarters of Nepal Red Cross Society (NRCS) on 18 November in memory of the founding member and former Chairman of NRCS respected Ramesh Kumar Sharma
Sharma, who was suffering from pneumonia, passed away tragically at the age of 89 on 17 November. Late Sharma served as the Chairman of NRCS for the four terms, and during the tenure of Chairmanship, he had served on the Governing Board of the International Federation of Red Cross and Red Crescent Societies (IFRC).
Acting Chairperson of NRCS Ms. Sharmila Karki presided over the tribute event and she stated that NRCS is committed to serving the communities continuously walking along the path paved by late Sharma. She further said, "Nepal Red Cross would always be a transparent, accountable and clean humanitarian institution that acts upon the aim of vulnerability first."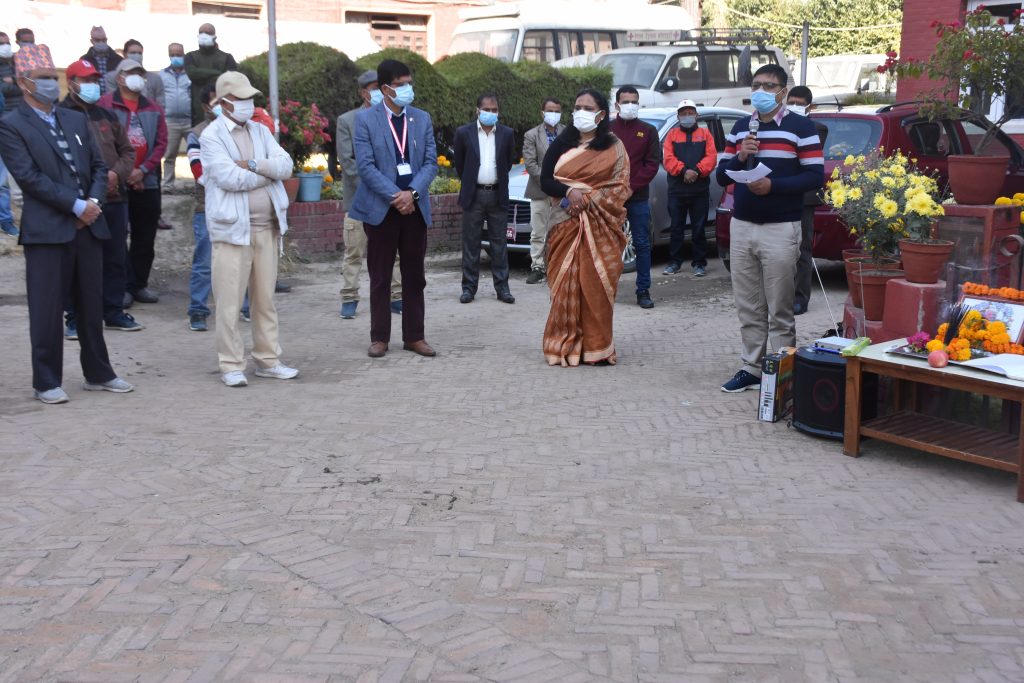 General Secretary of NRCS Mr. Pitamber Aryal said that the former president Sharma was a role model for simplicity and very much popular not only within NRCS but also among the Red Cross and Red Crescent family. He expressed his deepest sorrow over the demise of the late Chairman. Expressing his sentiments General Secretary Mr. Aryal said, "Everyone should make efforts to stair NRCS forward on the path of volunteerism and loyalty as shown by the late Sharma."
Krishna Pangeni, Secretary of NRCS, Lumbini Province, said that the inspiration given by the late Sharma as an honest volunteer would be remembered by all.
The President and the Secretary General of the International Federation of Red Cross and Red Crescent Societies (IFRC), Mr. Francesco Rocca, and Mr. Jagan Chapagain respectively expressed their heartfelt condolences on the untimely demise of former Chairman late Sharma. Similarly, numbers of social workers, volunteers, and high-level officials from nationwide and internationally expressed their condolences on the demise of the late Sharma.
International Committee of the Red Cross (ICRC) Nepal Mission Head Jerome Imstepf and the IFRC Head of Country Office Herve Gazeau expressed their heartfelt condolences. They expressed that the untimely demise of the former Chairman is an irreparable loss for the Red Cross and Red Crescent Movement.
NRCS's Central Executive Committee (CEC) members Dipendra Raj Dhakal and Arun Khanal, Executive Director Umesh Prasad Dhakal, Deputy Executive Director Surdashan Adhikari, NRCS former Deputy Executive Director Indra Bahadur KC, NRCS former Director Mukesh Singh and others highlighted Sharma's personality.